Arendsvlei Teasers – December 2021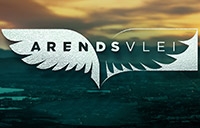 Monday 1 November 2021
Episode 21
Mic and Ezra have to face the truth. While Ronel tries her best to stick to her intention of not seeing Nolan, the pressure inside her is building. Ayesha gets off to a bad start with Lionel.
Tuesday 2 November 2021
Episode 22
It's the day of the big boxing match, but not everything goes as Ingrid had hoped. Thys is at his wits' end regarding his marital problems, while Lionel struggles with Ayesha in his space.
Wednesday 3 November 2021
Episode 23
It seems Ronel and Thys' relationship is over. Beatrice gives Ronel advice but she might be misunderstanding. Layla wants to know if Caleb is going oversees with her. Ayesha and Langes meet and the sparks fly.
Thursday 4 November 2021
Episode 24
Thys makes a drastic decision that deeply upsets Ronel. Lennie is shocked when Ingrid tells him what she did behind his back. Beatrice's answer shocks Ronel. Layla made a decision about Caleb.
Monday 8 November 2021
Episode 25
Gertie is heartbroken about Ronel and Thys's marriage being in tatters. Caleb and Layla are equally miserable about their breakup. Nolan has news for Ronel. Ingrid and Lennie make plans together.
Tuesday 9 November 2021
Episode 26
Lionel feels increasingly uncomfortable around Ayesha. Ronel is isolated and Lennie becomes entangled in Ingrid's web of lies and deceit.
Wednesday 10 November 2021
Episode 27
Ingrid puts her first move in place to secure her business plan, and Lenny is oblivious of her machinations. Thys and Lionel bond over a beer. Ronel confides in Daniel, who offers her advice.
Thursday 11 November 2021
Episode 28
Lionel is deeply worried about 'proof' that one of Janice's family members has an eye on him. Ingrid and Ronnie find a candidate for their new illegal plan, while Elsa tries to process her sadness about Vernon.
Monday 15 November 2021
Episode 29
Lennie and Ingrid's relationship is getting deeper and it also gives her more opportunities to manipulate him. Ayesha tells Janice that she is in love with someone.
Tuesday 16 November 2021
Episode 30
Lionel finds proof that he is Ayesha's crush. Fred is concerned when Elsa shares something with him. It's time for the first Fresh Blood Event and Ingrid has a few tricks up her sleeve.
Wednesday 17 November 2021
Episode 31
Lennie is furious when the first boxing match in Bompie's yard turns into a bloodbath. Langes has to make difficult choices in the search for his sister. Karelse tries to intimidate Ingrid and Lennie. Aisha is agitated about Langes and seeks help from Zuleika.
Thursday 18 November 2021
Episode 32
Lennie doesn't like that Jo is back in town. Langes is frustrated that he can't find Mario and Ayesha has some explaining to do.
Monday 22 November 2021
Episode 33
Langes is shocked when he sees someone from his past. Lionel tries to help Thys set up an online dating profile. Ingrid follows Jake around.
Tuesday 23 November 2021
Episode 34
Langes believes he has found his sister, but will she want to hear from him? Thys tries online dating, while Jake is no longer in the boxing club's inner circle.
Wednesday 24 November 2021
Episode 35
Langes has guilt feelings about abandoning Eva. Janice is not happy about Lionel and Thys spending so much time together. Karelse shows up at the gym again and surprises Ingrid, Lennie and Ronnie.
Thursday 25 November 2021
Episode 36
Jo realises that a chapter of his life has come to an end. Debra is shocked by Langes' drastic steps. Thys gets a new beginning.
Monday 29 November 2021
Episode 37
Beatrice complains to Gertie that she is frustrated with Thys's irresponsible behaviour. Debra lies to Lorenzo about her and Langes breaking up. Ezra tries to motivate Ezra for her head learner interview. Jo and Karelse make an important decision.
Tuesday 30 November 2021
Episode 38
Bompie sends his spy to confirm Langes' story. Janice tries to create order in her house and Lennie and Ingrid are optimistic about the future.
Arendsvlei airs on kykNET & Kie from Mondays to Thursdays at 19h30.